About DairyfoodUSA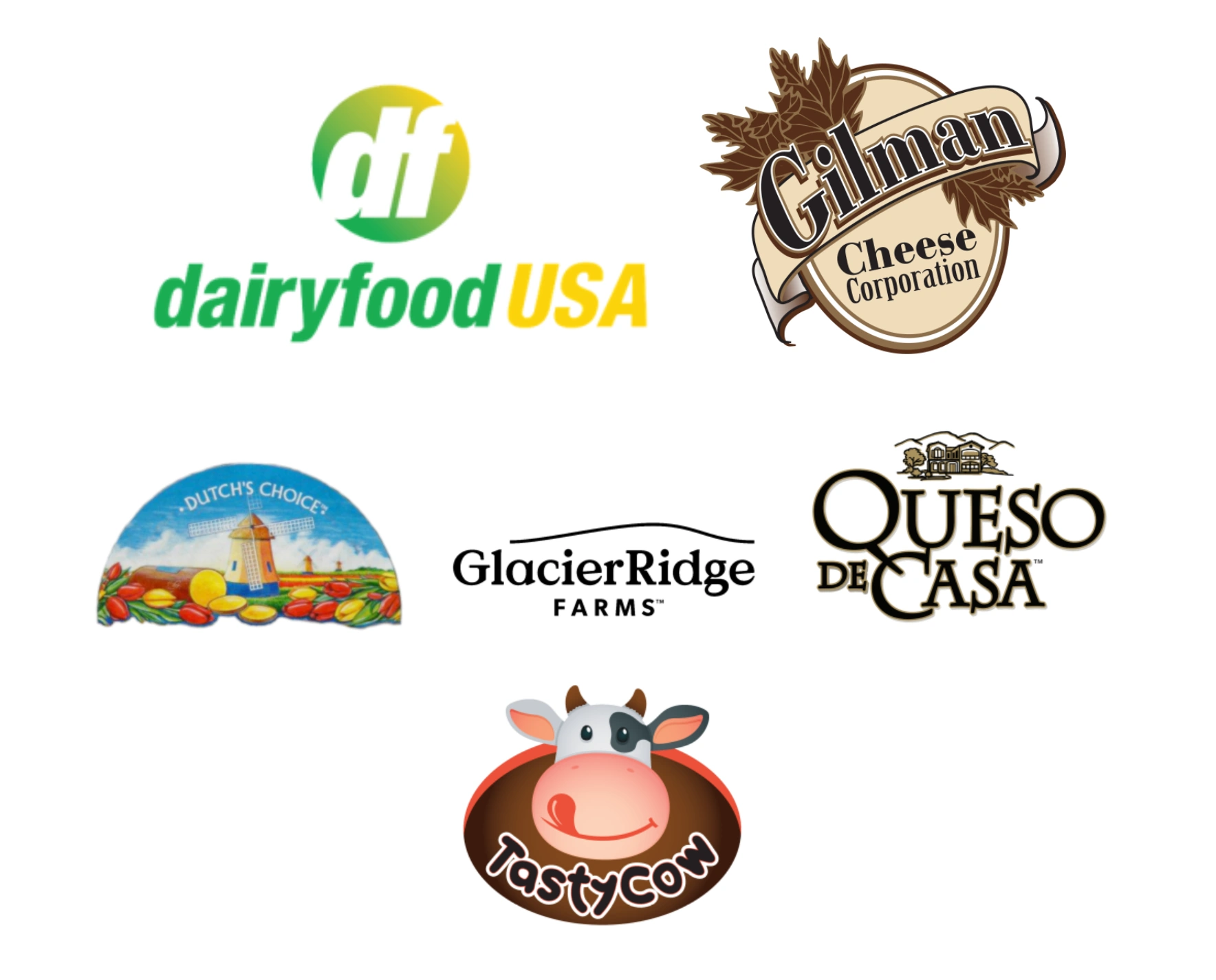 DairyfoodUSA | Private Label Cheese Manufacture
DairyfoodUSA is an esteemed cheese manufacturer located in southern Wisconsin, providing co-packers, co-manufacturers, food service providers and distributors with some of the finest cheeses available. With their own line of private label cheeses as well as a few signature house brands, DairyfoodUSA offers a wide variety of cheese spreads, dips, blocks and smoked logs that put their competition to shame.
In 2022, DairyfoodUSA was acquired by the Gilman Cheese Corporation in order to expand their already impressive offering and capabilities to meet the needs of its ever growing customer base. Since then, DairyfoodUSA has become renowned for its quality ingredients and unique recipes that give customers endless possibilities when it comes to creating unforgettable cheese products.
With top-notch customer service from knowledgeable staff members who understand what makes great cheese great, it's no wonder why DairyfoodUSA has earned itself such high praise from industry professionals. Whether you're looking for something specific or just wanting to discover new flavors within their expansive catalog, rest assured that DairyfoodUSA will have something simple yet satisfying for you to try.
---
Private Label Cheese Ingredients
DairyfoodUSA is a leading producer of private label processed cheese ingredients for food service and co-manufacturing. Our company offers a wide range of products, including cheddar, mozzarella, and Gouda, in a variety of flavors and styles. DairyfoodUSA's products are made with high-quality ingredients and are carefully crafted to ensure the best possible flavor and texture. The company also offers a variety of sizes and packaging options to meet the needs of its customers.
DairyfoodUSA's private label processed cheese ingredients are ideal for a variety of applications, including sandwiches, salads, pizzas, and desserts. The company's products are also a popular choice for food service businesses, as they are easy to use and provide consistent results. DairyfoodUSA is committed to providing its customers with the highest quality products and services. The company's team of experts is always available to answer questions and help customers find the right products for their needs.
If you are looking for a reliable source of private label processed cheese ingredients, DairyfoodUSA is the perfect choice. The company offers a wide range of products, excellent customer service, and a commitment to quality.