---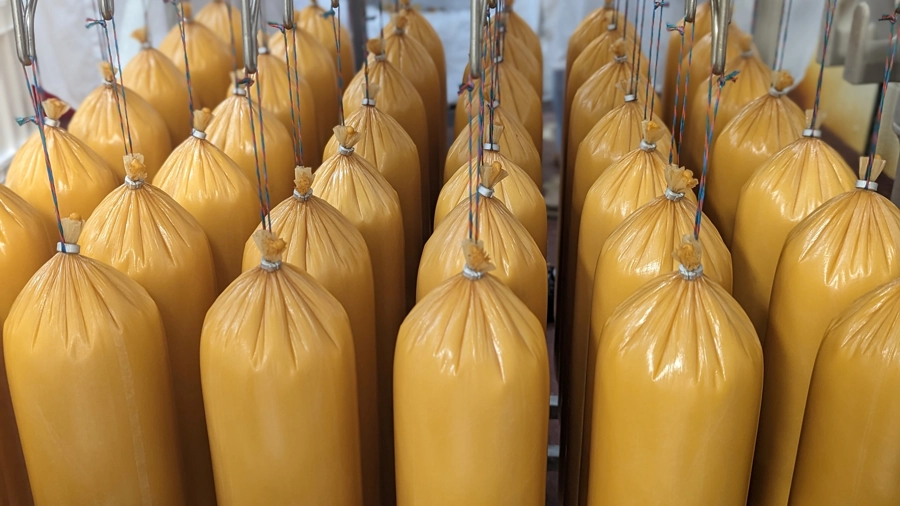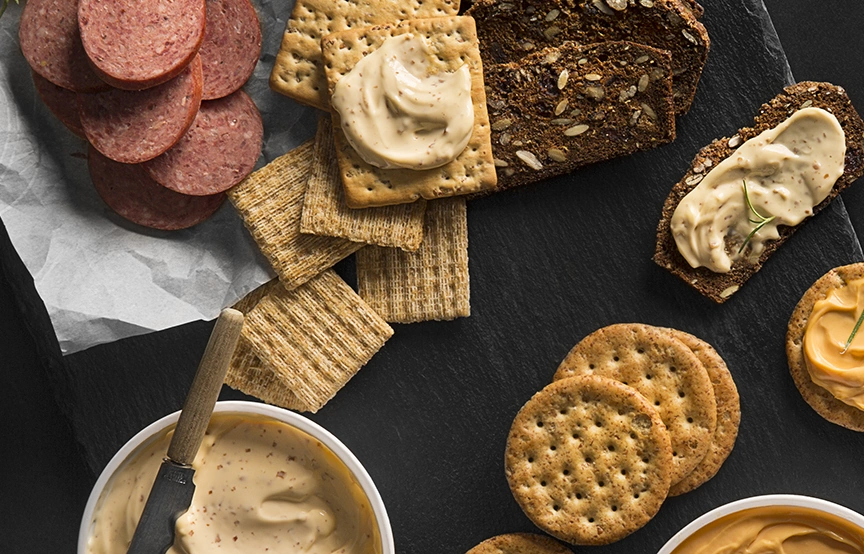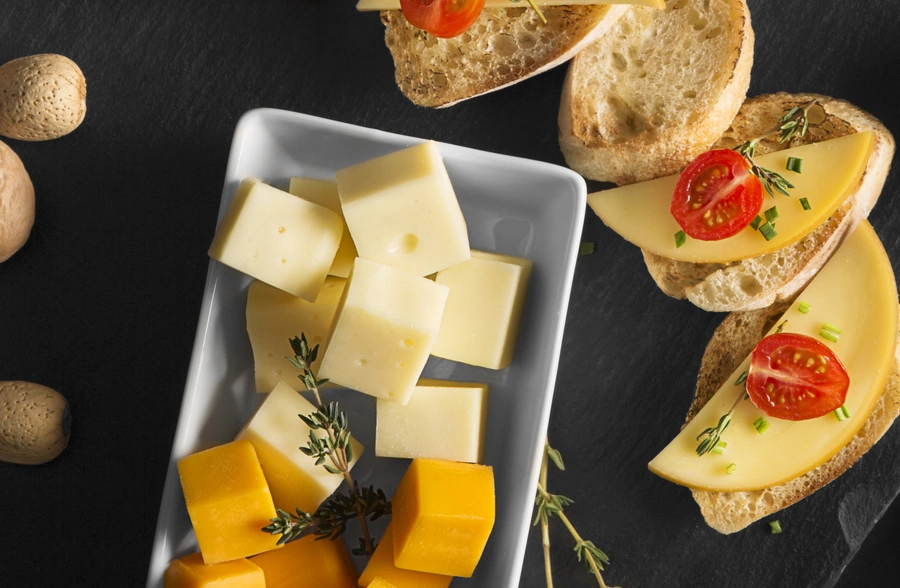 Private Label Smoked Gouda Cheese Logs
DairyfoodUSA's Smoked Gouda logs are a versatile and delicious option for an array of private label applications. Whether you're in the food service industry, operating a deli counter, or looking for co-manufacturing options, our Smoked Gouda logs are an excellent choice.
First and foremost, our Smoked Gouda logs are made from 100% all-natural cheese and are naturally smoked, giving them a rich and bold flavor that stands out from the competition. This means that you can offer your customers a high-quality and unique product that they won't find anywhere else.
One of the great things about our Smoked Gouda logs is their flexibility. They can be used in a variety of dishes, from cheese plates and charcuterie boards to sandwiches and salads. They're also a great addition to soups, stews, and casseroles. It will add a depth of flavor that will have your customers coming back for more.
In addition, our Smoked Gouda logs are available in multiple sizes and shapes, whether it's wedges, slices, cubes, or our regular Smoked Gouda Rounds. This gives you the option to order the quantity that best suits your needs, whether you're operating a small deli counter or a large food service operation.
Finally, as a private label manufacturer ourselves, we understand the importance of branding and customization. That's why we offer private label options for our Smoked Gouda logs, allowing you to brand the product as your own and offer your customers a unique and exclusive experience.
DairyfoodUSA's Smoked Gouda logs are an excellent choice for co-manufacturing, food service, deli counters, and other private label applications. With their natural ingredients, versatility, and branding options, our Smoked Gouda logs are sure to be a hit with your customers.
Common Cheese Block Sizes
21.5 lb.
24 lb.
38 lb.
42 lb.