---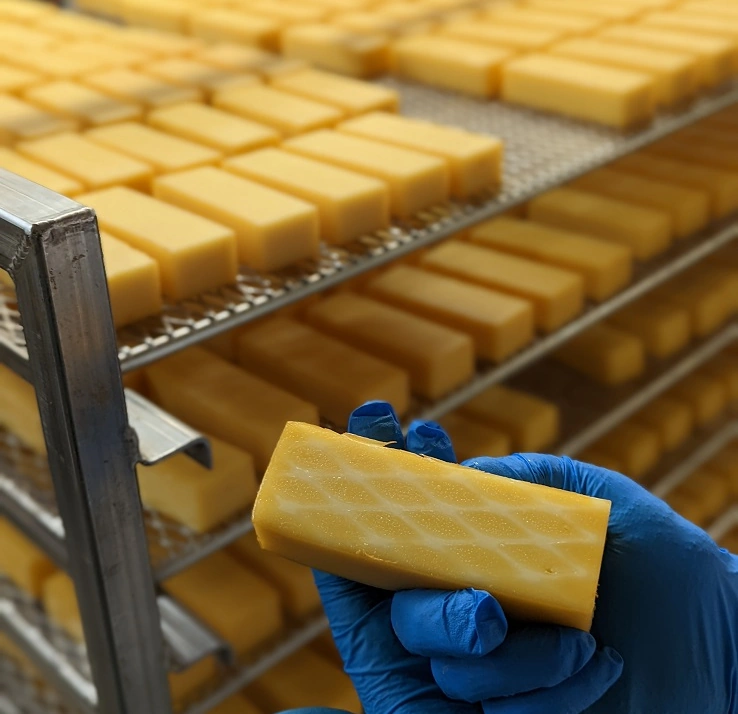 Cut and Wrap Services for Natural Cheese
DairyfoodUSA offers several natural cheese conversion services, including cut and wrap. Our process includes cutting natural cheese blocks cut into the requested sizes and shapes. We also offer smoking processes, using one of our many smoke houses. Our Gilman, WI facility can produce Kosher and Passover certified cheeses. We work with all businesses, and our lower MOQ of 700 lbs. allows for small businesses to get cut and wrap time between the months of October through March.
Cheese Smoking Conversions
The smoking conversion process allows you to add a unique flavor to your natural cheese. We smoke cheese using a variety of woods, including Hickory, Maple, and Apple Wood. These different woods can drastically change the flavor profile of any cheese, when mixed with our different cheeses, it can provide numerous flavor profiles allowing you find the combination that's right for you.
Cut and Wrap Services
DairyfoodUSA cut and wrap services fill the need of customers who want to have their natural cheese blocks in retail friendly sizes and shapes. We can cut cheese into cubes, slices, sticks, or any other shape you need. We also offer a variety of packaging options, so you can choose the perfect way to present your cheese to your customers.
Private Label
Our private label services are perfect for businesses that want to create their own line of natural cheese products. We can help you develop your own unique recipes, and we will work with you to create custom packaging that reflects your brand. We also offer a variety of marketing and promotional services to help you launch your new product line.
Kosher Conversion Services
Kosher conversion services adhere to strict Kosher standards as we work with a team of Rabbis to ensure that our cheese is prepared according to Kosher law. DairyfoodUSA can offer Kosher Certified products, as well as Passover Certified, which is the highest and most strict Kosher Certification.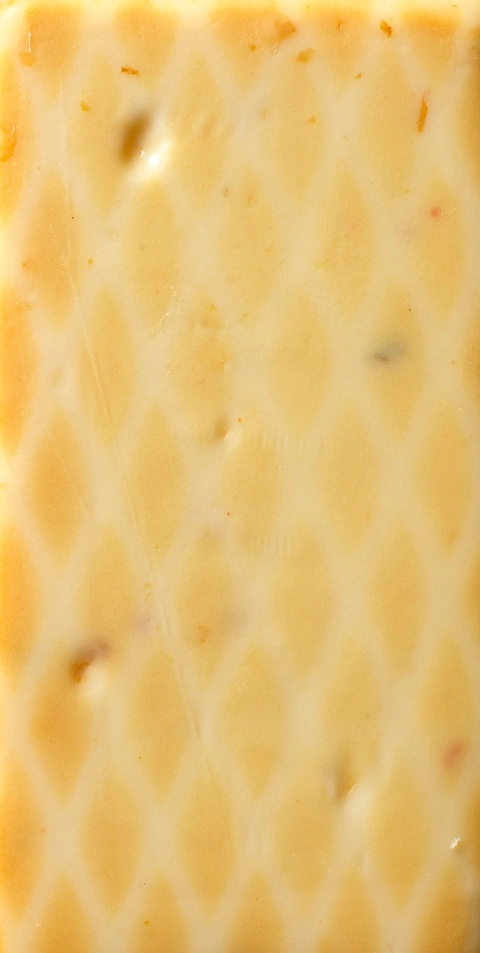 Common Cheese Block Sizes
21.5 lb.
24 lb.
38 lb.
42 lb.
Available Cheese Block Flavors
Cheddar
Mozzarella
Swiss
Queso
Queso EZ Melt
Queso Fundido
Queso para fundir
Queso de Casa
Vintage Cheddar
White Cheddar
White Cheddar Easy Melt
Pepper Jack