---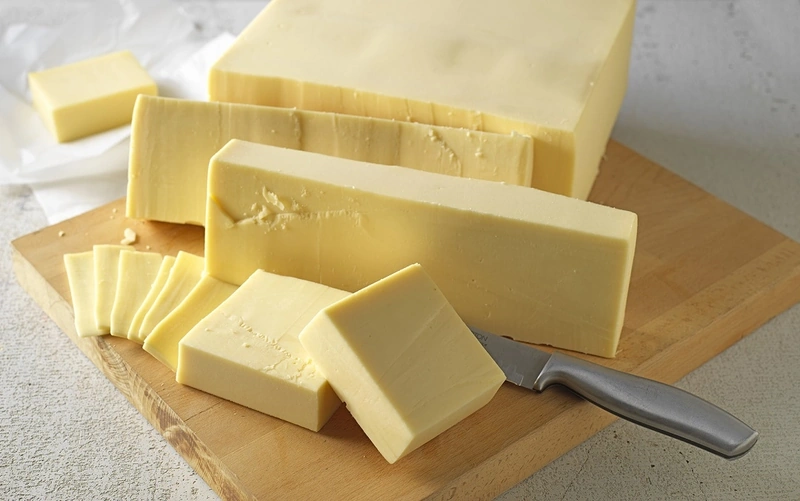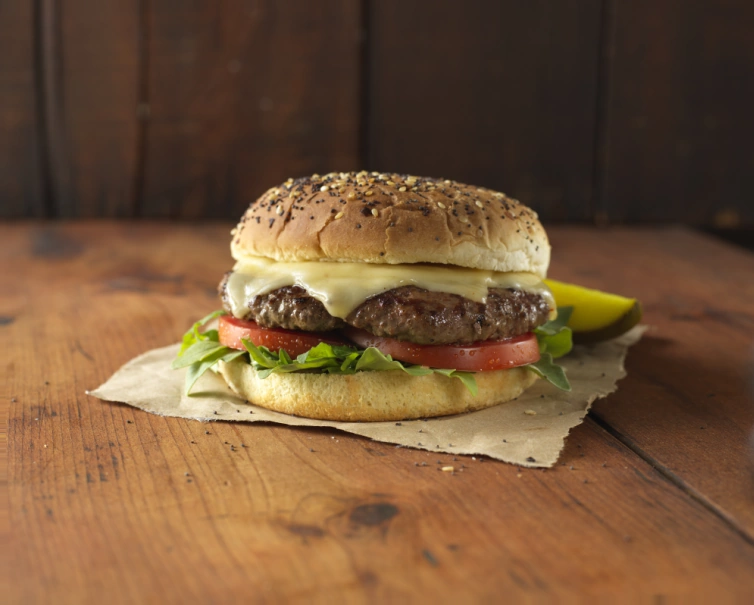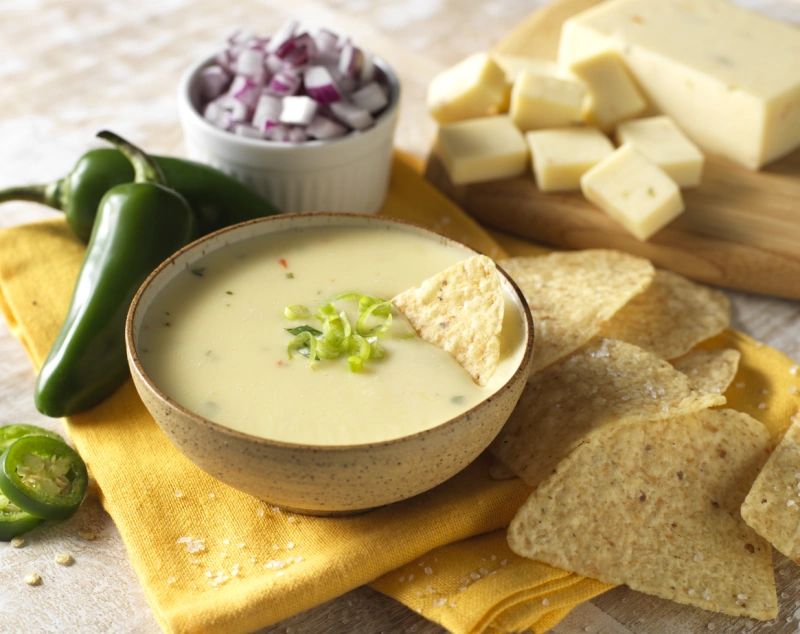 Plant-Based and Vegan Cheeses
DairyfoodUSA has long been known for producing delicious and high-quality cheese products, but in recent years, they have expanded their offerings to include plant-based vegan cheeses. These cheeses are a great option for anyone looking for a cleaner, more sustainable alternative to traditional dairy cheese.
One of the great things about DairyfoodUSA's plant-based vegan cheeses is the variety of options available. They can be offered in bulk blocks of up to 42 lbs., making them ideal for foodservice providers, restaurants, and other commercial applications. Alternatively, for individuals and smaller households, DairyfoodUSA also offers cheese spreads in sizes of up to 32oz. This means that whether you're feeding a large group of people or just looking for a quick and convenient snack, DairyfoodUSA's plant-based vegan cheese has you covered.
What really sets these vegan cheeses apart is the fact that they don't compromise on taste or texture. In fact, many people who try them are surprised by just how delicious they are. Whether you're looking for a sharp cheddar flavor, a creamy mozzarella, or a tangy feta, DairyfoodUSA has a vegan cheese that will hit the spot.
Not only are these plant-based vegan cheeses delicious, but they're also better for you and the planet. Dairy production has a significant impact on the environment, and many people are now looking for ways to reduce their consumption of animal products. By choosing DairyfoodUSA's plant-based vegan cheeses, you can enjoy all the flavor and texture of traditional cheese while making a more sustainable choice.
Common Cheese Sizes for Cheese Sauce and Cheese Blocks
8oz - 32oz Cheese Dip or Sauce Tubs
10lb - 42 Cheese Blocks
Bulk Cheese Spreads 8oz -> 32oz tubs.
Available Cheese Block Flavors
Original
White Cheddar
Garlic & Herb
Pepper Jack
Mozzarella
Strawberry
Caramelized Onion
Garlic
Smoked Cheddar
Smoked Gouda